Toad Detour Predictor Page for the Roxborough Reservoir
146 days until the 2022 toad detour begins!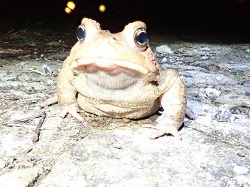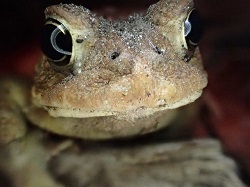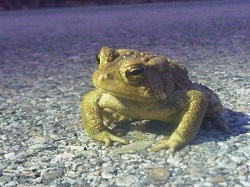 Basic information and gear list here
My pictures:

You are responsible for your own safety, especially in regards to automobiles and hazardous weather. Wear reflective clothing, carry flashlights/headlamps and use caution. Arrive well before sunset so that you do not run over the toads on your way to the detour!
Sunset times provided by: sunrise-sunset.org. Weather forecast provided by: www.weather.gov
Read about this thriving species at the American Toad Wikipedia page
Read why it is NOT a good idea to handle the Pickerel Frogs (or put them in a bucket) at the Toad Detour on the Pickerel Frog Wiki page
This page text and the toad prediction formulas are copyright (c) 2020-2022 Christopher H. Hand and hats4toads.com.
Questions/comments to: prognosticator@hats4toads.com